Sep. 18 , 2023
There are three reason leading to stomach bloat in sheep cattle .
1.Eat too much protein feed, which accumulates in the rumen and constantly ferments and produces gas, resulting in bloating of the stomach.
2.Secondary to certain diseases, such as foregut retention, that interfere with feeding and proper digestion.
3.Eating too much leguminous pasture or young, juicy grass, these easily fermentable feeds can easily lead bloat in livestock .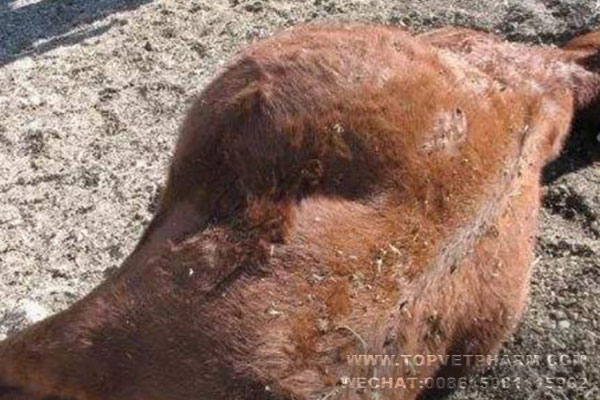 Treatment:
1.Fasted in sheep first .
2.Using a cannula, puncture and deflate the left side of the sheep's canine fossa (the highest part of the flatulence), paying attention to deflating slowly so that the sheep does not become unconscious.
3.Or Use Bloat Cure To Gavage.